Tunes on Tuesday
Fortnightly lunchtime recitals at St. Matthew's Church, Albury
All recitals are postponed until further notice due to covid-19. Virtual recitals available below:
St Matthew's Church, Albury, is home to lunchtime recitals from 1.10pm – 1.50pm every fortnight*.

Dates, performers and programmes will be made available on this site during the course of the year. We hope to see you there!

* Most of the time! Please confirm dates here in case there is a shorter or longer gap between recitals.

— James Flores
Recitals convener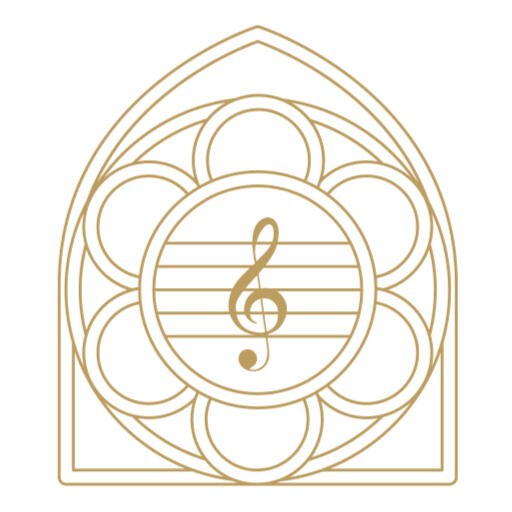 14 July 2020 - Rhys Mckee, Tuba
Due to the ongoing COVID-19 pandemic, we will be replaying Rhys' recital from August 14, 2018.
This will premiere at 1.00pm on YouTube here: https://www.youtube.com/watch?v=ioO9BwQNCs4

Programme:

Capriccio — Rodney Newton
Rusulka's Song To The Moon — Dvorak
Andante and Rondo — Capuzzi
Arioso — Bach
Hrad Kostel Sv. Kathriny Kremnica — Michael Forsyth
Celestial Morn — Leslie Condon
7 July 2020 - Jacky Shen, Piano
Due to the ongoing COVID-19 pandemic, Jacky has kindly recorded his recital virtually for us.
This will premiere at 1.00pm on YouTube here: https://www.youtube.com/watch?v=BGd7jntS4jQ

Programme:

13 Preludes Op.32 No.5 in G major - Serge Rachmaninoff (1873-1943)

Sonata No.5 in C Minor Op.10 No.1 - Ludwig van Beethoven (1770-1827)
1. Allegro molto e con brio
2. Adagio molto
3. Prestissimo

Nocturne Op.15 No.2 F-sharp major - Frederic Chopin (1810-1849)

Sonatine, Mvt 3, Anime - Maurice Ravel (1875-1937)

Fantaisie Impromptu, Op. 66 - Frederic Chopin (1810-1849)
7 April 2020 - Hecham Harb, Violin
About:

Hecham was born in a historical city at south of Syria which was the hometown of many famous musicians and national leaders.

He grew up in a family loves music. His father is one of the oldest music teachers and choir conductors in his city.

He started playing violin at age of 10 and had the first place in a national competition one year later. He focused on Arabic and oriental music then extended his skills to play Lute.

He decided to keep music as an everlasting energy accompanying him every time and at any place , instead of taking it as a career.

After more than a decade of experience as a consultant physician and endocrinologist in many countries around the world, he relocated to Australia particularly Albury Wodonga in 2016 with his family. Though he is not a music therapist , he believes that always music inspires him while practicing medicine. "

Hecham organized and performed in a fundraising musical event ( Charm of the Orient ) last year in Albury . He also played violin and Lute in launching of "Write around the Murray" festival in Albury in 2019.


Programme:

1. Lahin Alkholoud (The melody of eternity) - Farid Al-Atrash

2. Taksim Hijaz (Improvising on oriental musical scale called Hijaz followed by two short songs by Fairouz, a famous Lebanese singer)

3. Three short songs on Nahawand Maqam (similar to C minor scale)

4. Enta Omri (You are my life): song by Om Kolthoum, a famous Egyptian singer. Composed by M. Abdulwahab.

5. Ayi Damet Hozn La (No for sadness tears): Song by Abdulhaleem Hafiz. Composed by Baligh Hamdi.
24 March 2020 - Allan Beavis, Organ
Programme:

Prelude in C major, BWV 547 - Johann Sebastian BachSonata No. 5, Op. 65 - Felix Mendelssohn Andante, Andante con moto, Allegro maestoso
Three Short Preludes - Charles Villiers Stanford First Set No. I, IV, VI
Toccata in C, BWV 566 - Johann Sebastian Bach
10 March 2020 - Isabelle Weule and William Tomkins, Violins
Accompanist: Paul Tasker

Programme:

1. Pavane for a dead princess / Ravel - William
2. Humoresque / Dvorak – Duet (two violins)
3. Czardas / Monti – Isabelle
4. Prelude (1st movement) and Waltz (4th movement) of Five Pieces / Shostakovich - Duet (two violins)
5. Violin Sonata in A major (1st movement): Allegretto ben moderato / Franck – William
6. Violin Sonata in A major (2nd movement): Allegro / Franck – Isabelle
25 February 2020 - Lachlan McIntyre & Stephen O'Connell, Tenor and Soprano Saxophone
Programme:

Beauty
Composed by Stephen O'Connell
Text by Dr Graham Sattler

Following a near fatal motorcycle accident in 2007, Stephen O'Connell was told that he may never play music again. Seeking healing, Stephen was drawn to a sacred creative escape in the remote Australian Outback at Illara. It was there that he found the Tonal Place, where spirit finds home, nature can rejoice and creativity flourish. Through the chaotic clatter of mind, Spirit revealed a new level of creativity through composition. These songs are the result.

1. A Time to Be
2. Flying Fish
3. Green in Blue
4. Sweetest Things
5. Loungeroom Tarzan
6. Tonal Place
7. Beauty
8. The Day is Beautiful
11 February 2020 - Callum Knox, ORGAN
Programme:

Electa ut Sol - Henri Dallier (1849-1934)

Adagio Cantabile from Sonata Pathetique - Ludwig van Beethoven (1770-1827) trans. Callum Knox


Fantasia and Fugue in G minor, BWV 542 - Johann Sebastian Bach (1685-1750)

Psalm Prelude No. 1 - Herbert Howells (1892-1983)

Dieu Parmi Nous - Olivier Messiaen (1908-1992)

A pianist since the early age of 5, and an organist from 12, Callum Knox is one of the fine young organists of Sydney, based at St James' Church King St where he has recently accepted the position of Organ Scholar for 2020. Aged 17, he also won a scholarship to the Sydney Conservatorium's Rising Stars program in 2019, as well as formerly occupying the position of Junior Organ Scholar at St Andrew's Cathedral.



Callum recently won second place in the intermediate section of the Sydney Organ Competition at the Shore School Chapel, and earned a place at the Sydney Conservatorium for tertiary study in Organ in 2020. Callum has recently graduated St Andrew's Cathedral School, where he also earned full marks for his performances in organ for HSC Music Extension.



Callum has also performed highly-regarded organs around Australia and beyond, such as in the Sydney Town Hall on multiple occasions, as well as St Paul's Cathedral Melbourne, St. Paul's Cathedral London, St George's Chapel Windsor Castle, and St Eustache in Paris. Callum is also a trained vocalist, as well as an avid long distance runner and surfer.
28 January 2020 - James Flores, ORGAN
Programme:

Johann Gottfried Walther
Concerto in B minor
Allegro; Adagio; Allegro

Denis Bédard
Sept Offrandes
Chant du soir; Petite Fleur; Organum; Madrigal; Rêverie; Thème et Variations; Feuillet d'album

Deux Noëls
Noël Huron; Toccata sur "Il est né, le divin Enfant"
Contact
For any enquiries about the recital series or to be considered for a recital in the future, please use the contact form below.